The difference between OnlyFans vs Fansly: Explore their individual features and see which one is right for you.
Which adult membership platform Is better for you?
Finding a good subscription-based platform is one of the most important decisions that any serious creator needs to make. These platforms double up as a platform for payment processing and make are great marketing tools. If you are an adult content creator you face an uphill battle when it comes to finding a membership-based platform that will serve you at reasonable rates. On average adult content, creators will pay between rates of 20% to 40% of their revenue and this is largely to do with the sexually explicit content they publish.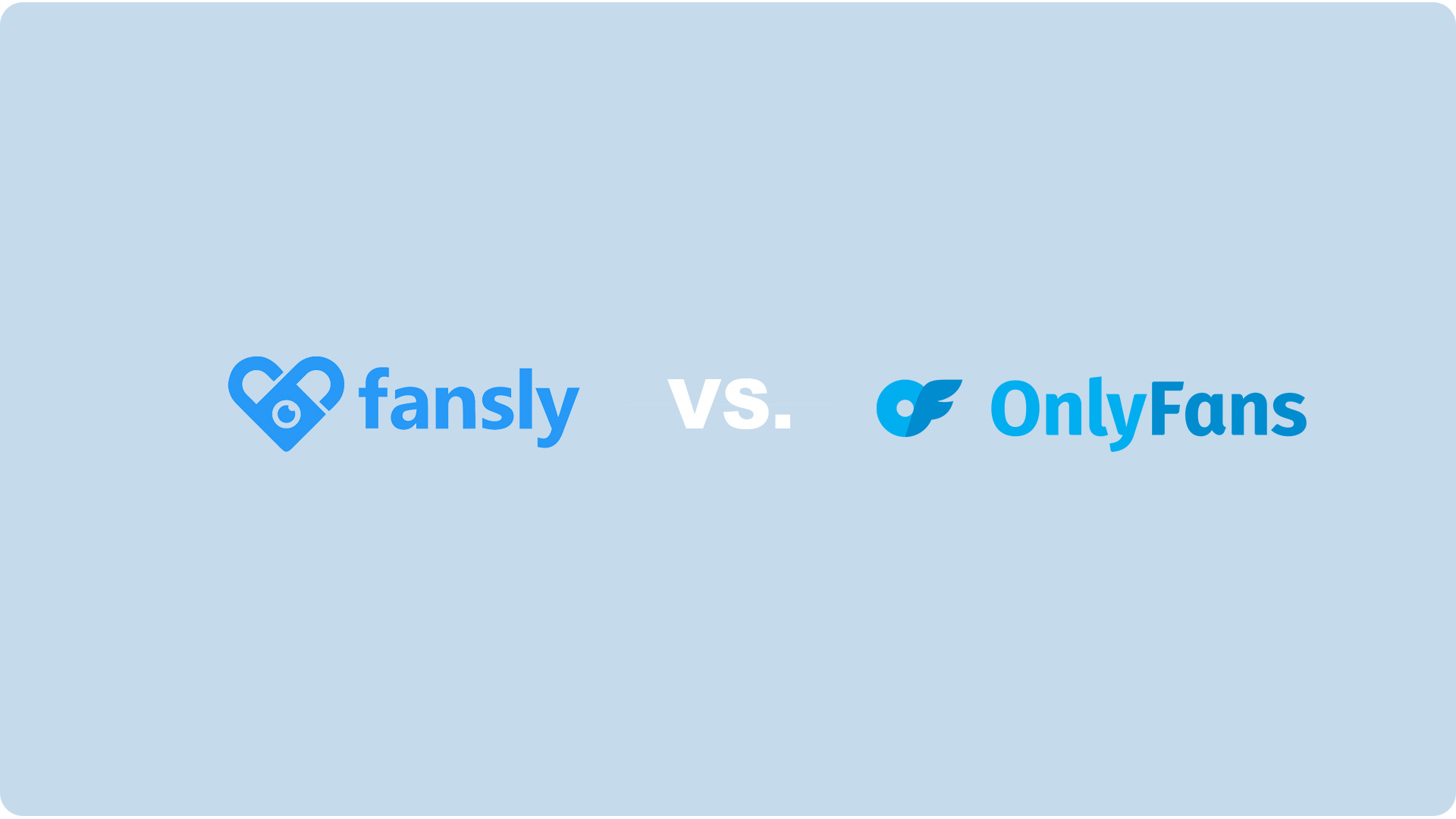 Fansly vs OnlyFans: What's the difference?
Fansly and OnlyFans are two similar crowdfunding subscription-based platforms. While these two websites operate almost the same way and even have identical interfaces, a few little things make all the difference for content creators trying to find the right platform.
This Fansly vs OnlyFans guide will cover the main differences between the two, what you can post, and how much you can make on these websites.
 

Fansly

OnlyFans

Funding model

Recurring: monthly

One time payment: pay to direct message

Recurring: monthly

One time payment: pay to direct message

Payouts

21 days after payment + $20 minimum

7-10 days + $20 minimum

Size

2M creators and 130M users

1.2 creators and 50M users

Company Founded

2017

2016

Highlighted Tools

Tiered memberships
Sell items to users
Suggestion feature that increases discoverability
Referral program

Tip donations
Referral program
Post to stories
Poll and quiz creation

Highlighted Integrations

Fees

20%

40%

Best for…

NFSW content creators with censorship concerns

Established NFSW content creators
These two are incredibly similar platforms that are both designed for creators who post frequently for a monthly fee from their subscribers. Choosing between OnlyFans and Fansly depends on your specific preferences and needs as an online creator.
What is the Fansly website about?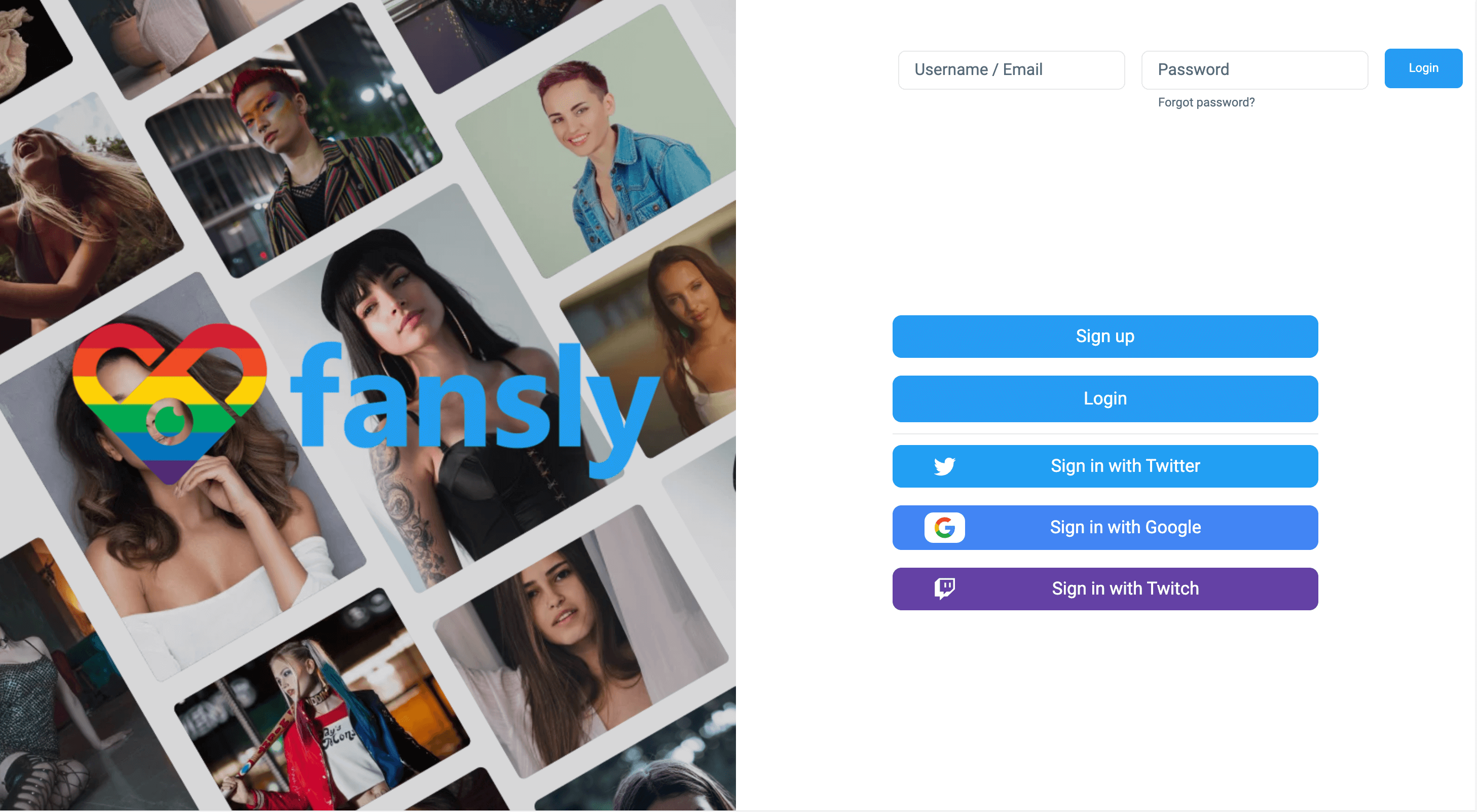 Fansly launched in 2016 and is a subscription-based social media platform where people can post adult content online and get paid by a loyal audience. This website has been around since about 2020 but began to pick up serious traction in early 2021. Today, the platform has over 2 million content creators and 130 million users.
It is entirely free to sign up with fansly. All you pay is a percentage of your monthly earnings to have an account. There is even a fansly app that allows you to access everything from the comfort of your phone. Once you have a profile with fansly, you can start charging for access to your hidden posts, photos, and videos.
Fansly FAQ.
Can you make money on Fansly?
The top model on Fansly earning potential is about $10,000 per month. Adult subscription based platforms generally charge hefty platform fees for their services upwards of 40%. Fansly divides profits into an 80/20 split in favor of the creator. Other online sites claim an adult creator can earn on average a minimum amount of $20,000 per year.
How long does Fansly application take?
A model can apply and be verified within a couple of hours.
What is the point of Fansly?
Fansly is intended for adult models that are looking to monetize their videos and pictures.
How does Fansly creator attract customers?
That's entirely up to the creator the platform does not offer discovery and relies entirely on creators to drive traffic from other adult sites to their membership page to make money.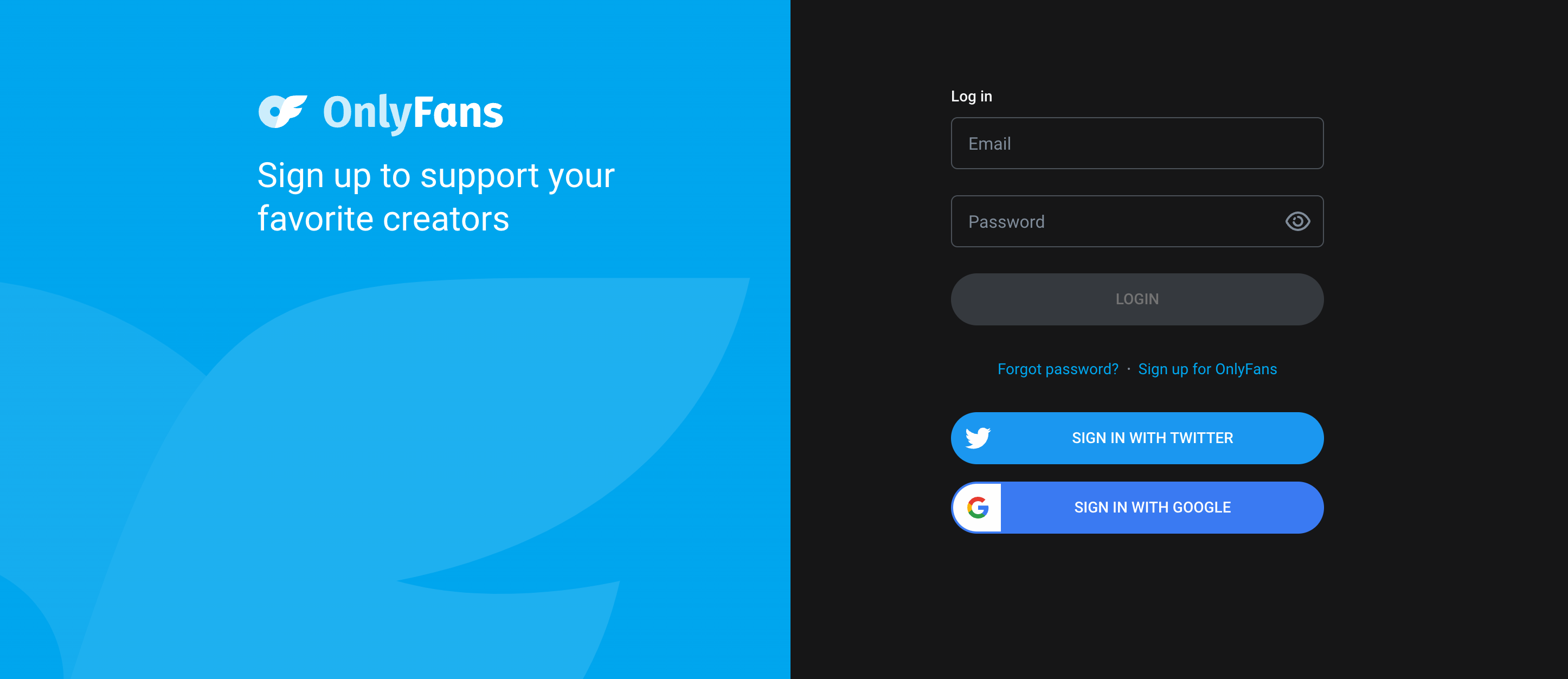 OnlyFans is the original adult content subscription site that Fansly is heavily influenced by. They provide the same service and even have similar site layouts. Content creators on OnlyFans can set up a profile and begin charging their audience to access their hidden posts, photos, and videos.
While OnlyFans has plenty of successful creators who do not post adult content, such as artists, trainers, and video creators, to name a few, the platform is well known for its adult content. This platform provides a safe way for adult content creators to work in the industry and make money on their own terms.
The Great Creator platform clash
In 2018 Patreon a popular crowdfunding platform unexpectedly suspended a number of adult content creators and the reason was because of its payment partners. The platform faced a lot of backlash from sex workers and adult content creators that had used the platform to offer their services. Wednesday, Vex Ashley, a founder of the independent erotic film production collective Four Chambers, tweeted that their Patreon page was effectively shut down.
"This is bigger than us & Patreon. It's a world wide crack down on freedom of expression, on women, on marginalised people, on sex and sex work, on non conventional forms of labour that counter the status quo: the domination of corporations and patriarchy. On dissent," Ashley wrote. "Just to be clear what is at stake, this is my whole income, my livelihood."
Thereafter, OnlyFans a Patreon alternative came to prominence and quickly became the go-to place for adult content. OnlyFans promised its creators that it would not discriminate and would service all content types. OnlyFans made changes to its acceptable use policy which led to other Onlyfans alternatives gaining traction such as Fansly.
Fansly Vs. Onlyfans: What are the main differences between the two adult Subscription based platforms?
In early 2021, OnlyFans let the public know they will no longer be allowing adult content onto the platform by October 1 of that year. Thousands of adult content creators who felt as though OnlyFans had turned their back on the creators who built the site began searching elsewhere for a place to post sexually explicit content. 
That same week, Fansly started receiving up to 4,000 new signups per hour and became an intense competition against OnlyFans.
Before October even came, OnlyFans reversed its decision. However, for a large majority of content creators, they felt they couldn't trust OnlyFans anymore and continued to post to Fansly instead. On top of their users feeling more secure on the platform, a few other things set Fansly apart from OnlyFans. 
Fansly has a few more features than OnlyFans, including a tiered system that allows creators to offer their content at different levels. The more you pay per month, the more content you get. Only fans are set up so that all subscribers of yours pay the same flat fee. Creators have also noted that Fansly is less restrictive of the kink content they allow
For example, you can post watersport (urination) content on Fansly but not on OnlyFans. Lastly, Fansly features a search bar where users can search for a specific content creator, which helps them get discovered more easily.
Fansly vs OnlyFans: type of content not allowed
Fansly
Like any other subscription platform, Fansly has a list of things that content creators cannot post. However, Fansly allows kinks onto their platform that other sites like OnlyFans prohibit. Many content creators have also noted that Fansly is incredibly clear and transparent on their terms of service, while OnlyFans is vaguer. 
Here is a quick overview of what Fansly does not allow onto their platform:
Sexual activity involving minors as well as incest, bestiality, violence, kidnapping, rape, lack of consent, hypnosis, intoxication, sexual assault, torture, sadomasochistic abuse or hardcore bondage, weapons (unless obviously fake), asphyxiation, extreme fisting, or genital mutilation, necrophilia, blood, scatological, vomit, or excrement-related content.

Age-play or suggestion of underage participants, illegal prostitution, or human trafficking, whether explicitly or using slang, acronyms, or abbreviations.

"Revenge porn" which is defined as any content containing any individual who has not consented to that content (a) being taken, captured, or otherwise memorialized, or (b) being posted, uploaded, or shared on Fansly.

Illegal or illicit drugs, suicide, self-harm, and other illegal acts or behavior that may be considered obscene under applicable law.

Promoting a sweepstake, lottery, or other regulated gaming or sales promotion tactic.

Impersonating another individual or entity, whether actual or fictitious, without consent, falsely claim an affiliation with any individual or entity; access or attempt to access the accounts of others without permission; misrepresent the source, identity, or content of information transmitted on or through Fansly; or perform any other similar fraudulent activity.
OnlyFans
Since OnlyFans is most well known for its allowance of adult content, many people tend to ask, does OnlyFans censor content? The answer is yes, OnlyFans has a list of content and activities that are prohibited from being posted. 
Here is a quick overview of everything that is not allowed on OnlyFans:
Violent erotic content includes violence, rape, sexual assault, lack of consent, sadomasochistic abuse or hardcore bondage, torture, extreme fisting, or genital mutilation.

Drugged erotic content, including hypnosis or intoxication of any kind.

Illegal erotic content such as incest, bestiality, and necrophilia

Banned bodily fluids, including urine, scatological or excrement-related materials

Illegal erotic services including escort services, prostitution, and sex trafficking.

Revenge porn which Only fans defines as any sexually explicit material that features any individual who has not given prior, express, and fully informed consent to that material being taken, captured, or otherwise memorialized or being posted and shared on the website.)

Deepfakes and non-consensual objectification which means you cannot post degrading language or imagery that the person in the pictures or video has not consented to. Nor can users display "DeepFakes" or content that has been digitally altered to look like an individual without their consent. 
How much can you make?
Fansly
The amount of money you can make on a website like Fansly will depend on factors like how many followers you have and what you are charging for each tier. So, what percentage does Fansly take?
Fansly does not charge a monthly fee but instead takes 20% of everything you make using the platform, leaving you with the other 80%. A content creator with an average audience can make about $180-$250 a month, while those with a more considerable following can earn over $10,000 per month.
Some factors to consider include when it comes to deciding how much to charge are if it is not safe for work, the quality of photos and videos, and how much time you dedicate to creating this content.
OnlyFans
The amount that a content creator can make on Onlyfans will also vary quite a bit. It depends on how many followers you have, how much you charge, how many tips you receive, how often you post, etc. Like Fansly, OnlyFans takes 20% of what you make, including your subscriptions and tips from every OnlyFans subscriber.
For the average-sized content creator, they can make about $200-$500 per month on Onlyfans. Of course, if you are someone who posts more frequently and has a larger following, this will be much larger. The content creator can charge between $4.99-$49.99 per month for a subscription. 
Fansly vs OnlyFans: pay frequency
Fansly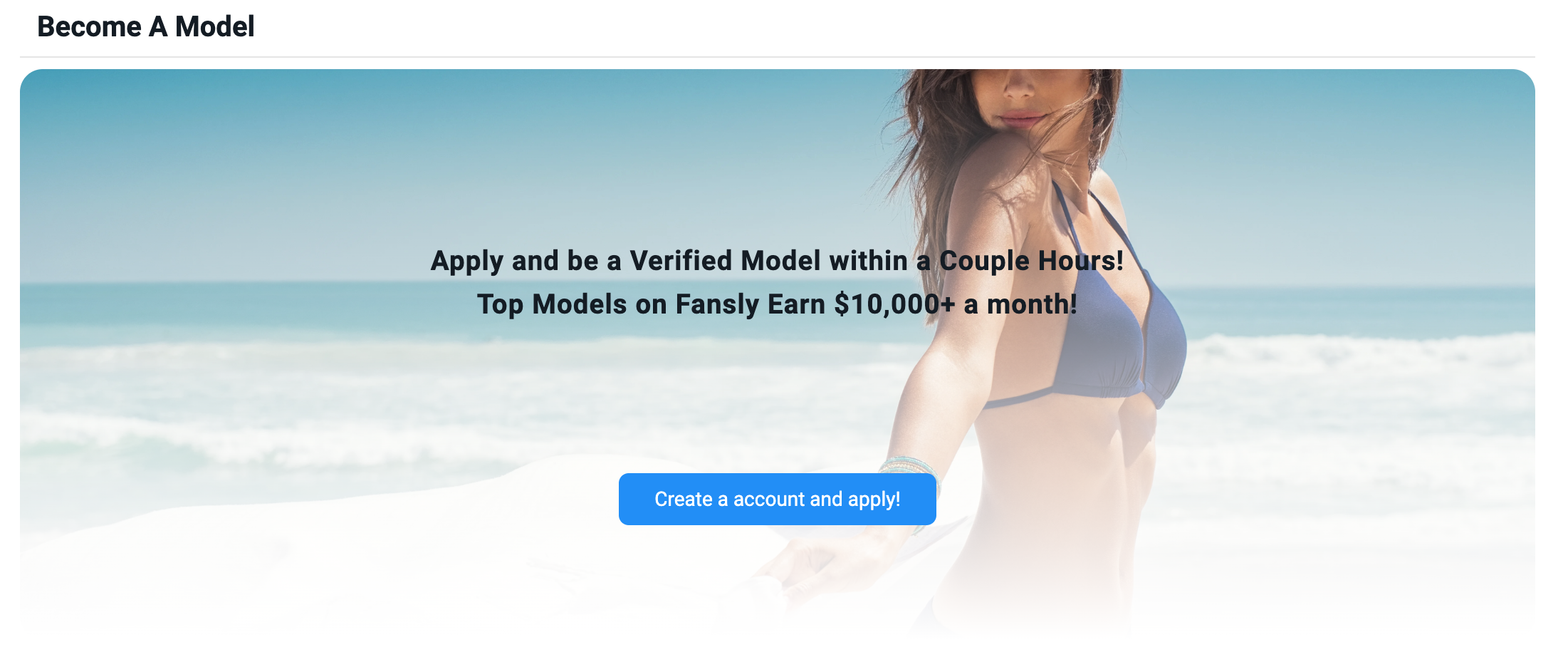 There are different payout methods that you can use with Fansly, including bank transfer, Paxum, and Skrill. In addition, the team is currently developing new payment methods for Fansly and has even discussed introducing cryptocurrency as a new payment method on the platform. 
To request a payout on Fansly, log into your account, click on the main menu, and select "earnings wallet." You will see the amount you have available for payout and the option to request a payout. Payments will stay pending for seven days from the date of sale or transaction. Once approved, it takes about one business day to process and be available for withdrawal.
OnlyFans
Payouts on OnlyFans are processed daily, so you will be paid daily as long as you are earning daily. The only exception to this is your very first payout which will take 7-10 days after your first charge to process. Additionally, OnlyFans accepts the following transfer methods, direct bank transfer, international swift, Paxum wallet, and E payment wallet.
You can either set up a recurring payment where your earnings transfer directly into the bank account you have linked, or you can set up a manual transfer where you decide how much you want to withdraw whenever you want it. Withdrawals from your Onlyfans account will take about two days to show up in your account. 
Who's Fansly better suited for?
While the two platforms are very similar, Fansly is more suitable for the creators who desire more freedom over the content they post and want a bigger sense of security within the adult content industry.
Kaitlyn Michelle Siragusa, better known as Amouranth is cosplaying model who is known for her ASMR streams on Twitch. She uses Fansly to post her NFSW content to her 918,000 subscribers. She offers her content in three different plans including the typical subscription, VIP and Diamond. Amouranth often advertises her Fansly on nearly all of her social media including Twitter and Instagram.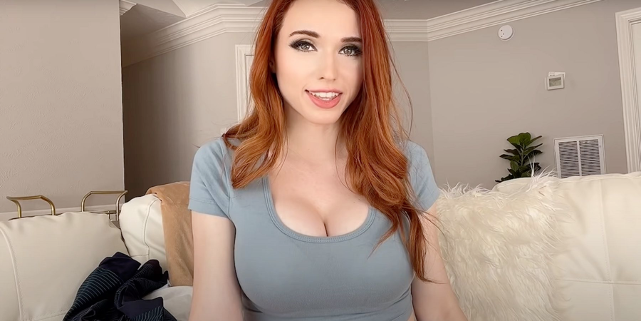 Who's OnlyFans better suited for?
Onlyfans is more suited for the online creators who care more about reaching a larger audience and having the freedom to cash out earnings every day.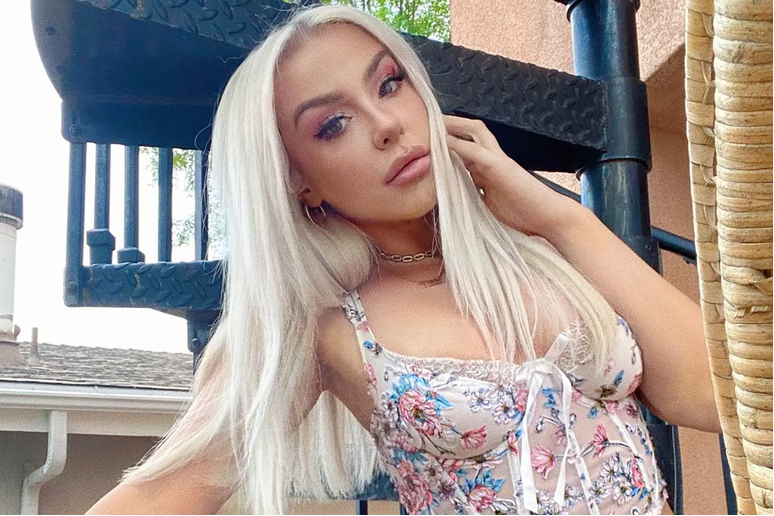 Tana Mongeau is a popular Youtuber and internet personality that uses OnlyFans to share her NFSW media with her followers. She offers free membership and makes money off tips that members donate. Tana promotes her Onlyfans on all of her social media platforms like Instagram and Twitter.