While Patreon is one of the most popular membership platforms online, certain features are less than ideal for some creators. Find 11 Patreon alternatives here!
11 best Patreon alternatives to monetize your audience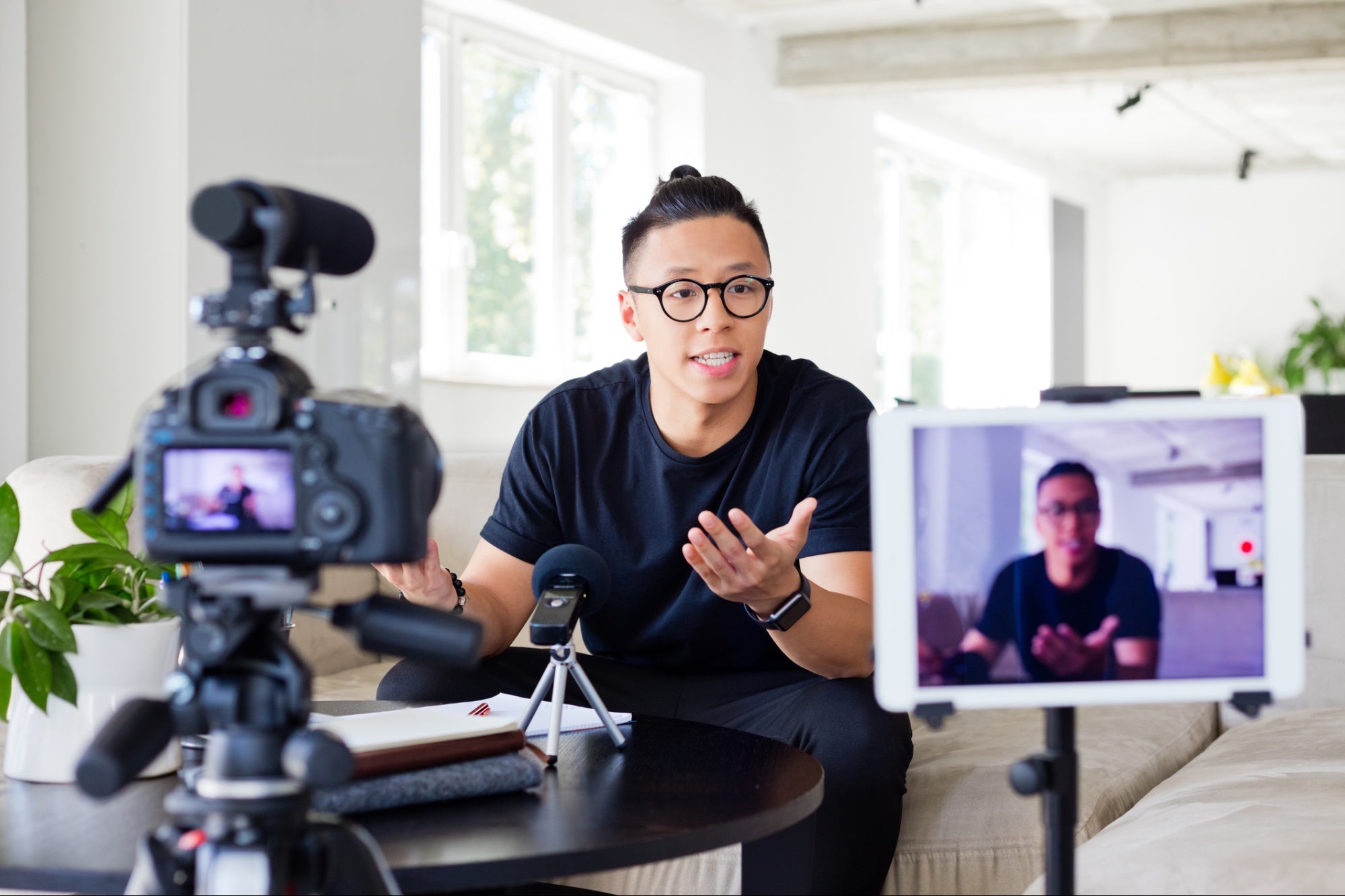 Membership platforms have it easier for artists podcasters, YouTubers, writers, journalists, artists, comedians, and other creatives. YouTubers have historically relied on ad income from YouTube, but with the rising popularity of the platform, it has become much more difficult to rely on it as regular income.
Patreon was one of the first platforms that made it possible for artists and creatives to sell monthly memberships, accept donations and raise funds from the sale of merch.
Despite Patreon being one of the first platforms to allow creators to sell memberships, is this the best place to host your work and connect with your fans?  
We're going to help you answer that, by looking at:
What is Patreon and how are creators using it?

The best Patreon alternatives

Alternative Patreon Platforms functionality and features

Payment processing fees, marketing tools

Third-party Integrations and whether the Patreon alternatives allow you to crowdfund.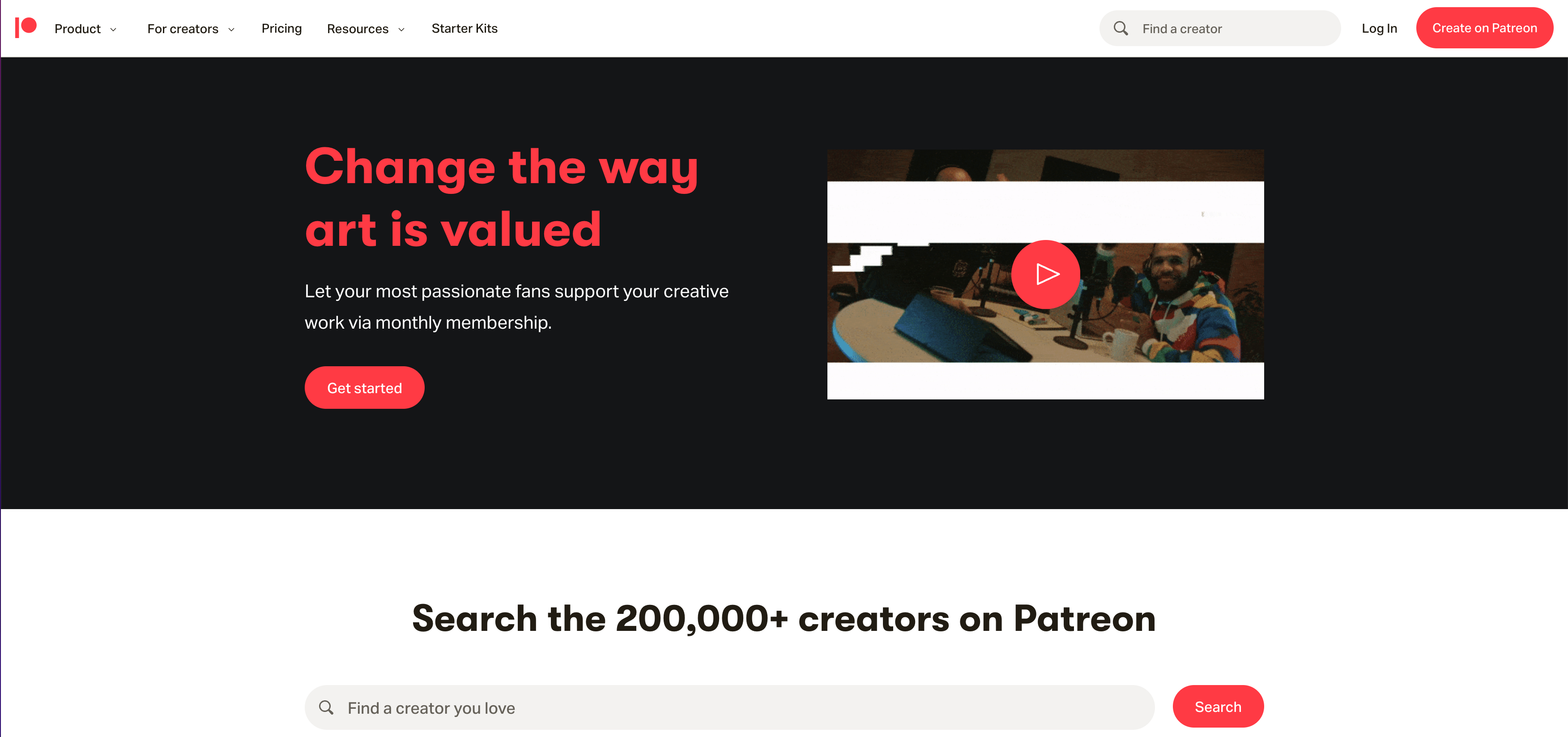 Patreon is a subscription membership platform designed to allow content creators to receive support from their audience. On Patreon, fans can subscribe to a creator's page for a monthly fee to see exclusive content.
These content creators, including podcasters, artists, trainers, etc., can offer rewards and other perks to their audience and access helpful Patreon business tools designed to help creators build up their community. The payment from fans can be in the form of a monthly subscription or per completed work.
Pros and cons of Patreon
| Pros | Cons |
| --- | --- |
| Provides a consistent income for online creators | Recurring payments can be unappealing to many |
| Has an effective payment protection policy | Strict on the content you can post |
| Multiple subscription plans | Must post regularly |
| Feedback from Patreons |   |
Patreon plans and pricing
When using Patreon, you pay for a portion of your monthly income plus a processing fee for every payment from your audience. 
Below are the two payment processing schemes that Patreon uses:
The standard rate is applied to all payments that are more than $3. This equates to 2.9% + the flat rate of $0.30. 

The micropayment rate is applied to all payments that are less than $3. This is 5% + a flat rate of $0.10.
Patreon charges service fees in addition to the payment processing fees. This service fee amount will depend on the plan you choose for your account. Below is a quick overview of all Patreons pricing plans:
Lite: Patreon takes 5% of your monthly income. You are granted access to all of the site's basic features like setting up your page, creating content, and communicating with your patrons.

Pro: Patreon takes 8% of your monthly income. You will be able to set up different membership tiers, offer special offers, and get unlimited app integrations.

Premium: takes 12% of your monthly income. You will have a dedicated partner manager, access to the merch for memberships program, and you can even set up Team Accounts. This plan is not for everyone, though. It is meant for content creators with at least 100,000 subscribers on Youtube or another social media platform.
How do you get payouts on Patreon?
If you are in the United States, Patreon offers PayPal or Stripe as payout methods. You can manually request payouts or set up auto withdrawal. If you pick auto withdrawal Patreon will send funds out on the 5th of each month. Deposits will typically take 1-5 business days to hit your bank account if you reside in the United States.
Top 11 Patreon alternatives
While Patreon is beneficial for many online content creators, it is not the ideal platform for everyone. There are several reasons a creator may want to find a Patreon alternative, including their pricing is too high, censorship of content, low discoverability, etc. 
Luckily, there a quite a few platforms that we'd consider good Patreon alternatives.
Utreon is the best Patreon alternative it allows content creators that allows you to sell memberships and upload and share videos with an audience while getting paid. Simply upload videos to Utreon, as you begin to build your audience with viewers following your channel, you can set up a monthly subscription and get paid every month directly from your fans. You can engage with your subscribers by offering exclusive content or you can use the platform as a springboard and offer paid subscribers early access to your videos before you publish them on YouTube.
The platform also allows creators to host live streams where their fans can send donations throughout the broadcast. Utreon combines all the best features of Youtube, Twitch, and Patreon to provide the best possible experience for online creators. In addition, you will not have to pay any transaction fees during your first three months of using Utreon, and this includes both platform and processing fees. Like all platforms, Utreon as a Patreon alternative has some pros and cons let's have a look if the platform is right for you!
| Pro | Cons |
| --- | --- |
| The Platform offers Discovery, allowing you to grow your audience organically  | Not as beneficial for artists and writers |
| Tiered monthly subscriptions |   |
| Integrates with discord |   |
| Allows Creators to Live Streams and earn tips |   |
Utreon plans and pricing
With Utreon, you can sign up and begin uploading content right away. As your followers grow, you can set up a tiered monthly subscription that Utreon will take a 5% cut. With these subscriptions, you can offer your audience exclusive content and rewards for supporting your channel.
Viewers can sign up with Patreon Plus to help support their creators in a fair and transparent way without the pressure of brand advertising or censorship. Utreon Plus is set up in three different tiers, including bronze, silver, and gold. 
Signing up with Utreon Plus allows viewers to enjoy ad-free viewing, download and watch videos offline, access the Utreon Discord server, and view videos in up to 4k ultra HD.
How do you get payouts on Utreon?
Utreon provides content creators two convenient options for payouts PayPal and Bank transfers. Utreon does not charge any fees for US withdrawals. Payouts are available on the 1st of each month.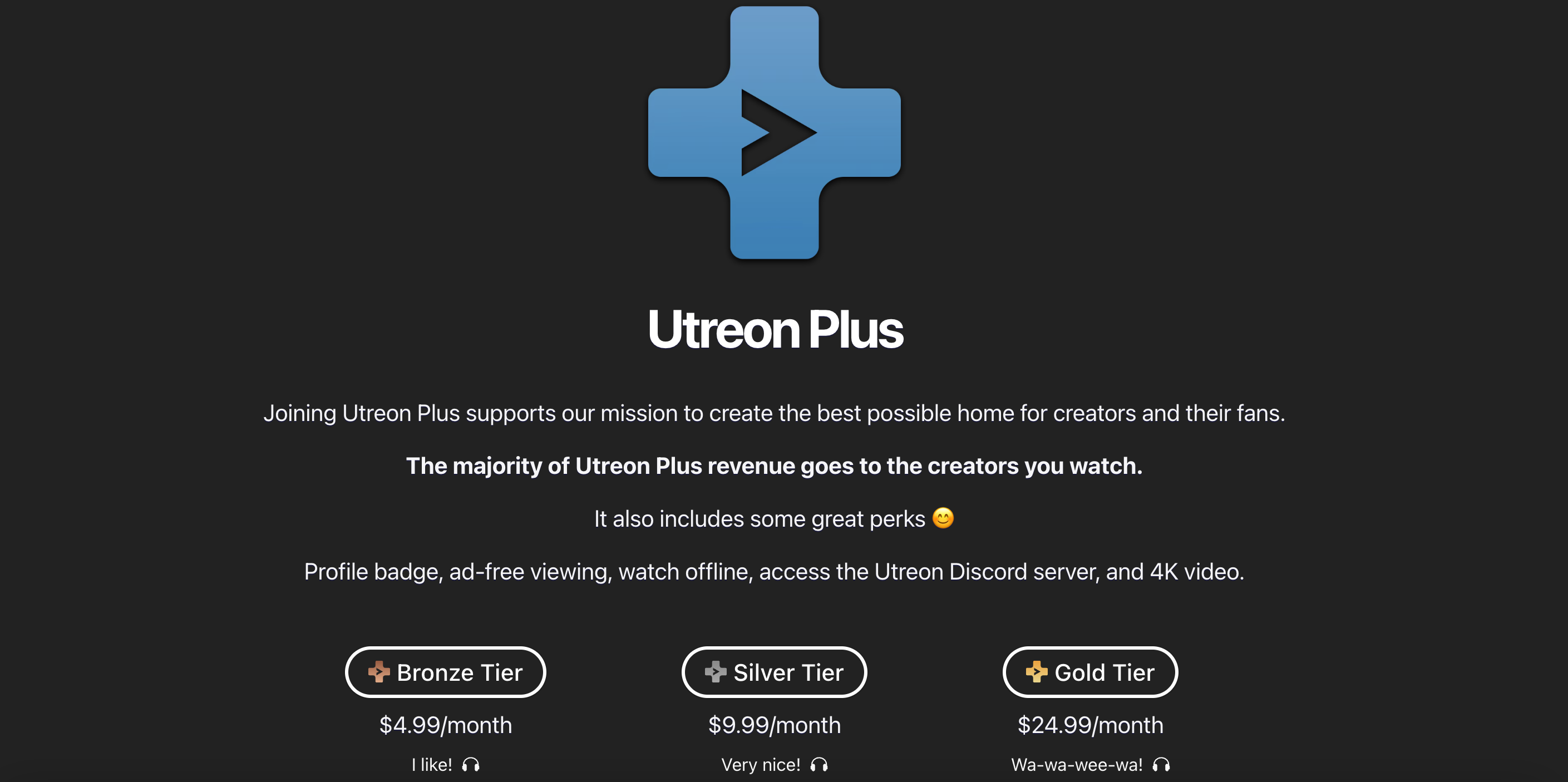 2. Ko-fi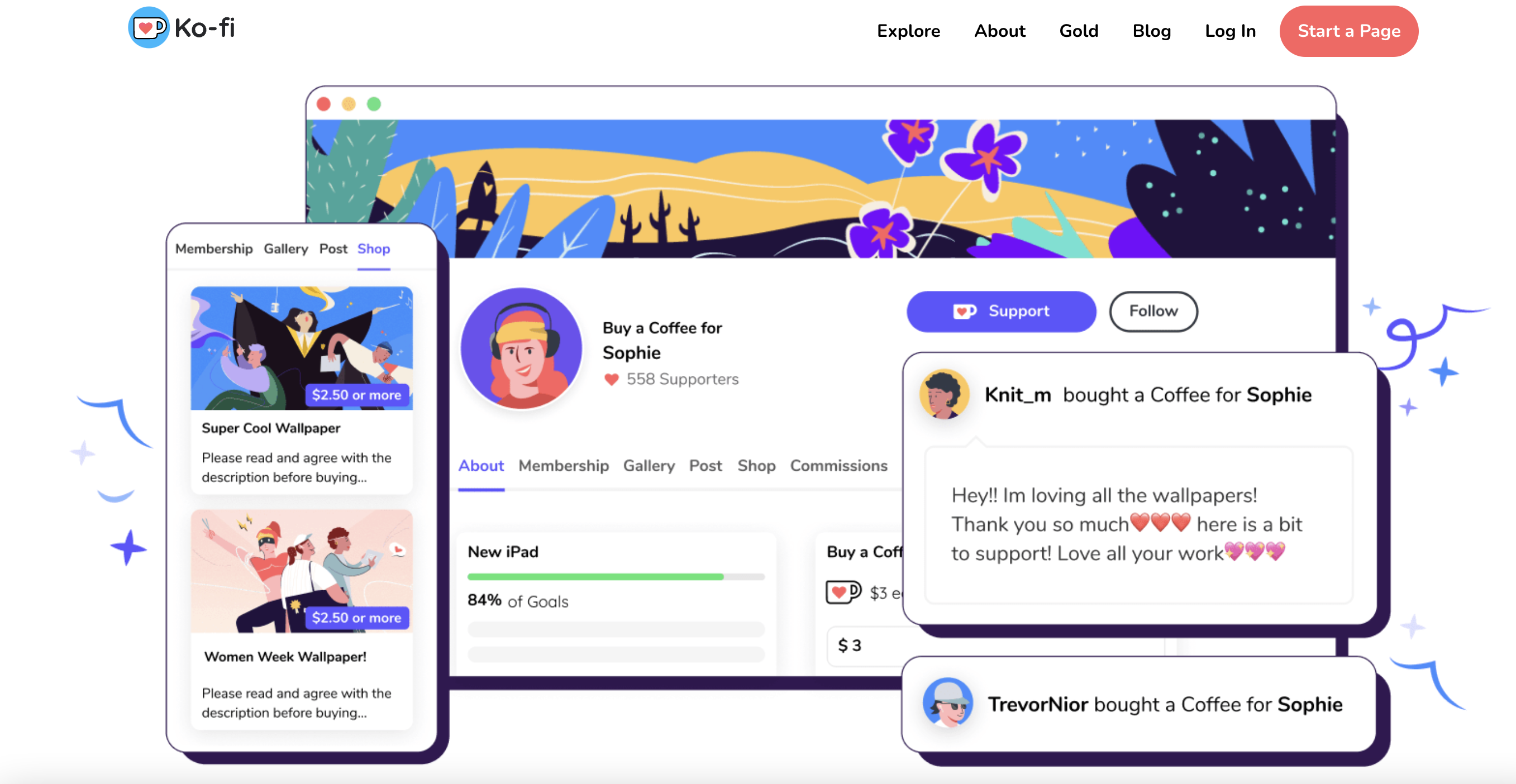 Ko-fi is another platform similar to Patreon that allows creators to receive payment for their work. As far as Patreon alternatives are concerned Ko-fi is our second choice and with good reason. With Ko-fi, you can set up a portfolio showing your work. People who see it and like your work can leave on-time donations or can even commission you to create a custom creation. 
This is an excellent way of receiving support from fans of your work without making them commit to a monthly payment that can be off-putting for many. If you upgrade to gold,  you will have access to additional features such as analytics, ad-free pages, and better images.
Ko-fi pros and cons
| Pros | Cons |
| --- | --- |
| One time donations, no monthly commitment | No gated content |
| No fees unless you upgrade to Gold | Lesser-known platform |
| One-time commission sales |   |
Ko-Fi plans and pricing
Ko-Fi as a Patreon alternative is entirely free, but if you want to access features like subscriptions, Ko-fi shop, and commissions. Ko-fi has a platform fee of 5% on all subscriptions but does not charge for one-time donations. If you don't want to pay the 5% platform fee you can upgrade to Ko-fi Gold for $6.99. Ko-fi Gold will additionally give you other great features not available on the non-paid plan.
3. Buy Me a Coffee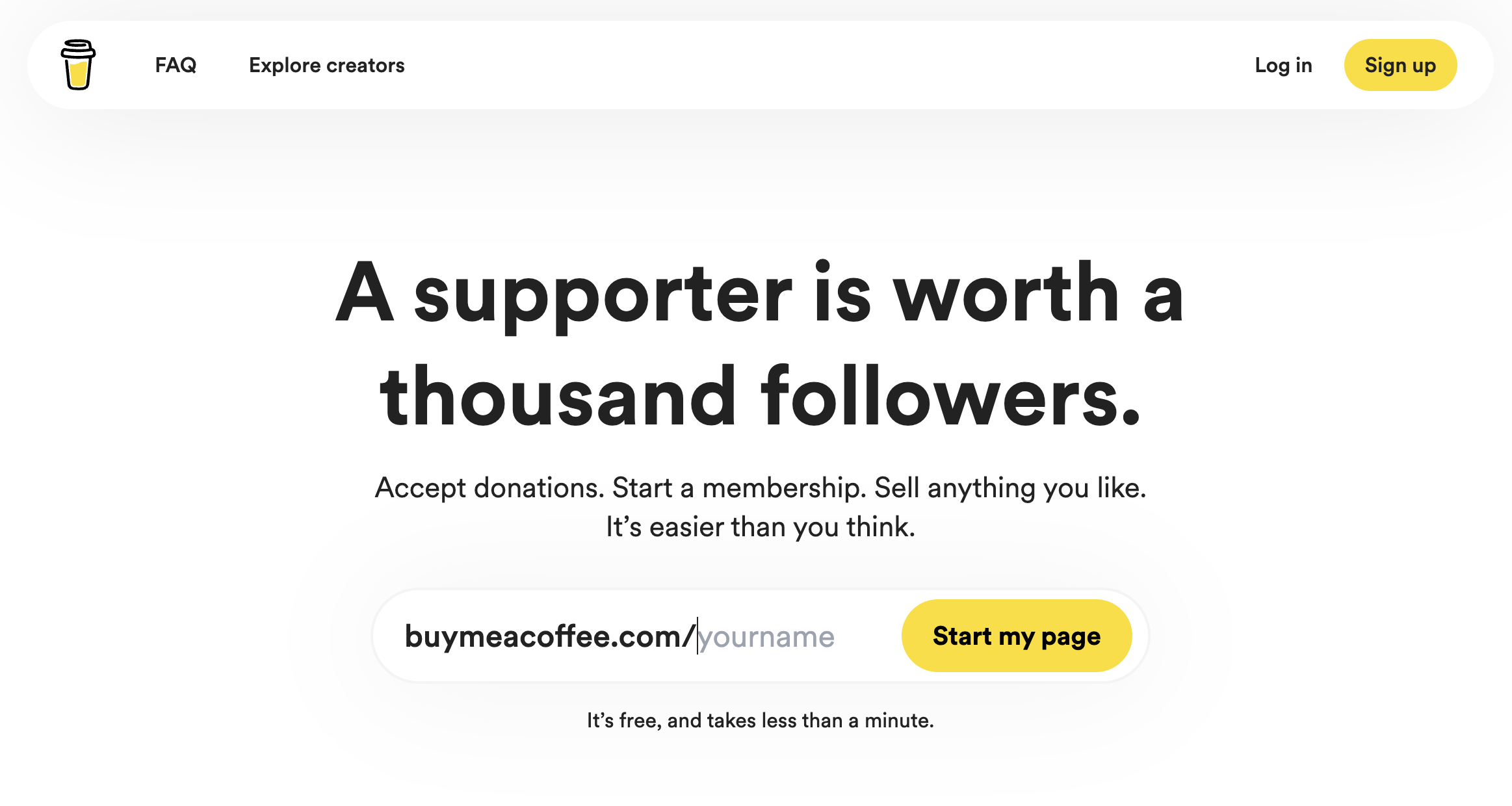 Buy Me a Coffee is an online platform similar to Patreon but is not as big of a commitment since you do not need to be consistently uploading content to keep your account active.
Your followers support you through memberships and one-time donations. The site also offers a variety of customizable widgets for your website and rewards that can be linked to your supporters. 
Buy Me a Coffee only takes 5% of your donations. No minimum balance is required to cash out, which provides a quick and effortless way to earn money directly from your fans.
Buy Me a Coffee pros and cons
| Pros | Cons |
| --- | --- |
| Not as big of a commitment | Need some sort of following first to be successful |
| No minimum cashout required | No Google analytics |
| Accepts credit cards, Paypal, Apple Pay, Google Pay as well as local payment methods.  | Not many membership features |
Buy Me a Coffee plans and pricing
All Buy Me a Coffee features, including publishing and emails, are free to use. However, you are responsible for a transaction fee of 5% every time you cash out your earnings.
4. Onlyfans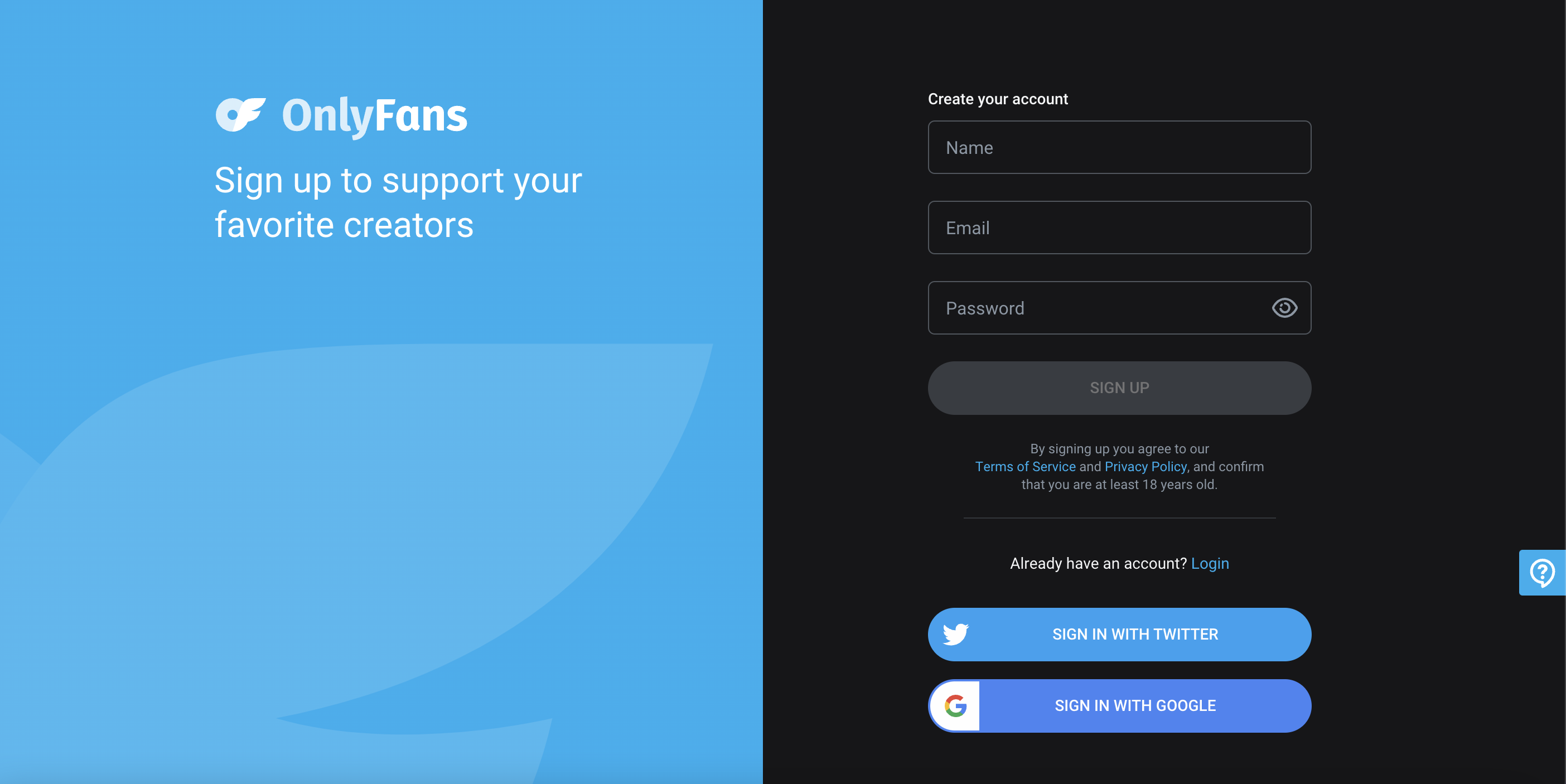 Onlyfans is a subscription membership platform that allows online content creators of all different niches to receive support directly from their audience. Creators can set up a page where they post their content and users can subscribe for a monthly fee for access to the content.
While there are plenty of creators who make content geared towards the general public such as podcasters, personal trainers, musicians, etc., Onlyfans has a massive audience for not safe for work (NSFW) content. 
Creators can post content to the public in order to give users a preview of the rest of the paywalled content. Money can also be made in direct messages since users can pay to direct message the creator. 
Onlyfans pros and cons
| Pros | Cons |
| --- | --- |
| Free to start | Takes large cut of earnings |
| Post free +pay walled content | Mostly for NFSW content |
| Receive tip donations from members |   |
Onlyfans plans and pricing
Only fans take a 20% cut of all earnings.
5. SubscribeStar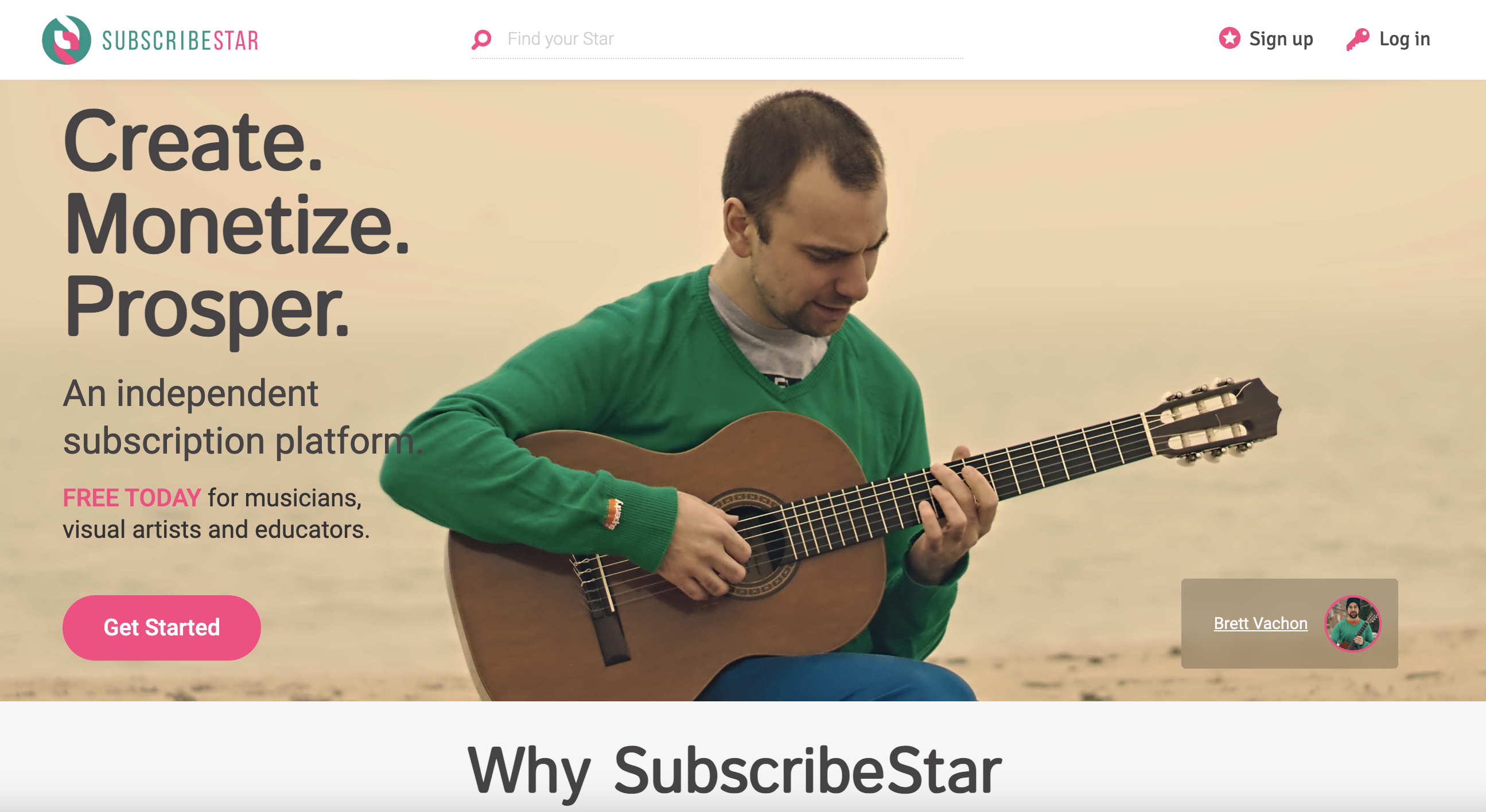 Subscribestar is a subscription platform that allows online creators such as video editors, artists, writers, and others to start receiving a consistent income from their audience for their work. When using SubscribeStar, it can be integrated with other platforms such as Google analytics and Discord.
Select how many subscribers you expect to have and how much you intend to charge them monthly when signing up. Unlike Patreon, this platform has just one plan as the fee structure goes as follows:
5% service fee: applies to all creators and is considered SubscribeStar's cut.

Payment processing fee for payments under $30: This is 2.9% + $0.30, and this cut goes toward the payment processor.

Payment processing fee for payments over $30: This is 3.5% + $0.30 per transaction
SubscribeStar pros and cons
| Pros | Cons |
| --- | --- |
| Less restrictive on content | Not supported by Paypal |
| Pricing is low | One subscription, no tier option |
| Integrates with Discord and Google Analytics |   |
SubscribeStar plans and pricing
Starting and running a SubscribeStar account itself is entirely free, you are not required to pay anything until you start earning money.
You, as a creator, are responsible for the payout fee from financial institutions when you go to transfer over your earnings. On top of this, SubscribeStar charges a flat service fee of 5%, which is deducted from your monthly earnings.
6. Tribe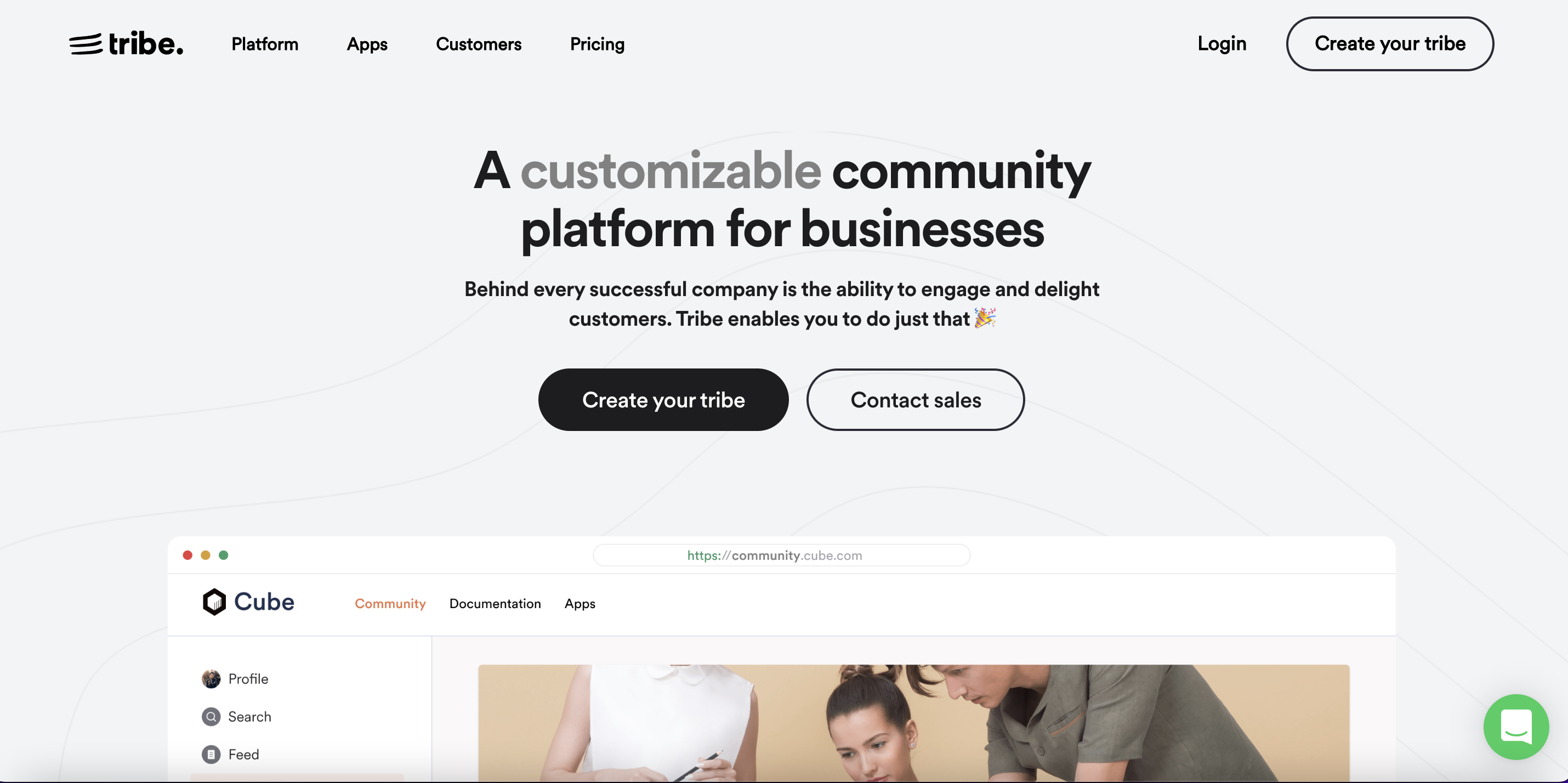 Tribe is a platform that is designed for building branded integrated communities. This type of platform is great for marketers, managers, developers, etc. The site can be used to provide more communication with your brand, allowing users to follow you, comment, upvote, hold discussions, ask questions, and more.
Your page can be fully customized to best match your brand and can even be integrated with your own website. A creator can reward its members with Tribe's digital currency that they can use to redeem services.
Tribe pros and cons:
| Pros | Cons |
| --- | --- |
| Easy to build your own community | No options for donations or tips |
| Free to start | Lesser-known platform |
| Customize your site to match your brand | Plans are pricey |
Tribe plans and pricing
The Tribe platform has a few different pricing plans and is as follows:
Advanced: $599 /month 
Plus: $59/month 

Premium: $299 month 
Enterprise: contact Tribe's sales team for a quote
7. Podia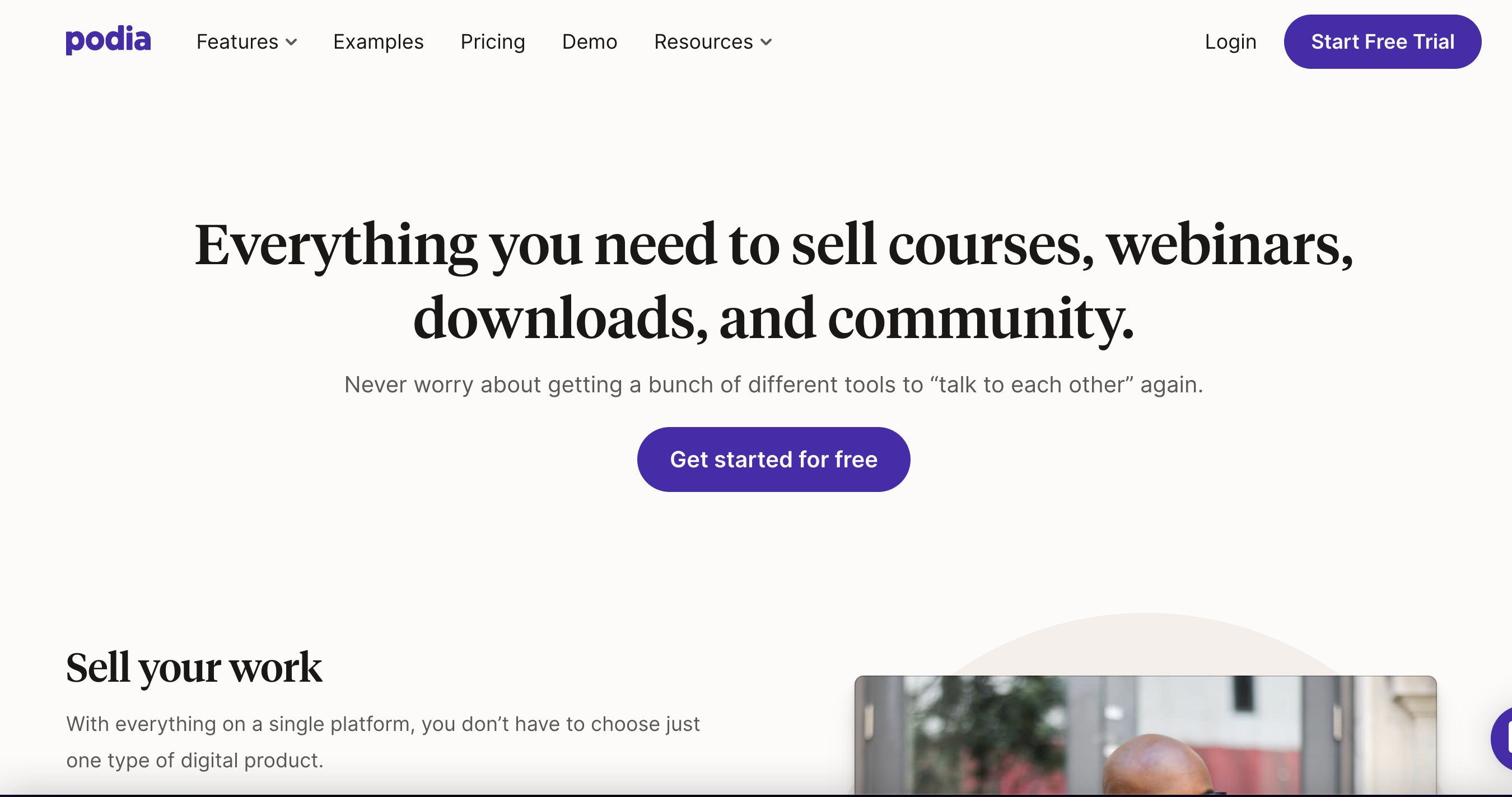 Podia is a membership platform where your followers can sign up to see your content for a monthly subscription fee. What is unique about Podia is that it is an all-in-one website where you can sell digital products, downloads, and courses.
The platform also provides tools for email and affiliate marketing to help grow your community. In addition, Podia allows for instant payouts always to have access to your earnings.
Podia pros and cons
| Pros | Cons |
| --- | --- |
| No transaction fees | Monthly subscription fees can get pricey |
| Email and affiliate marketing | Memberships are only available in the Shaker plan.  |
| Easy to use interface |   |
Podia plans and pricing
Podia offers three different paid plans for creators and they are as follows:
Mover: $39/month or $390/year

Shaker: $79/month or $790/year

Earthquaker: $179/month or $1,790/year
8. Kickstarter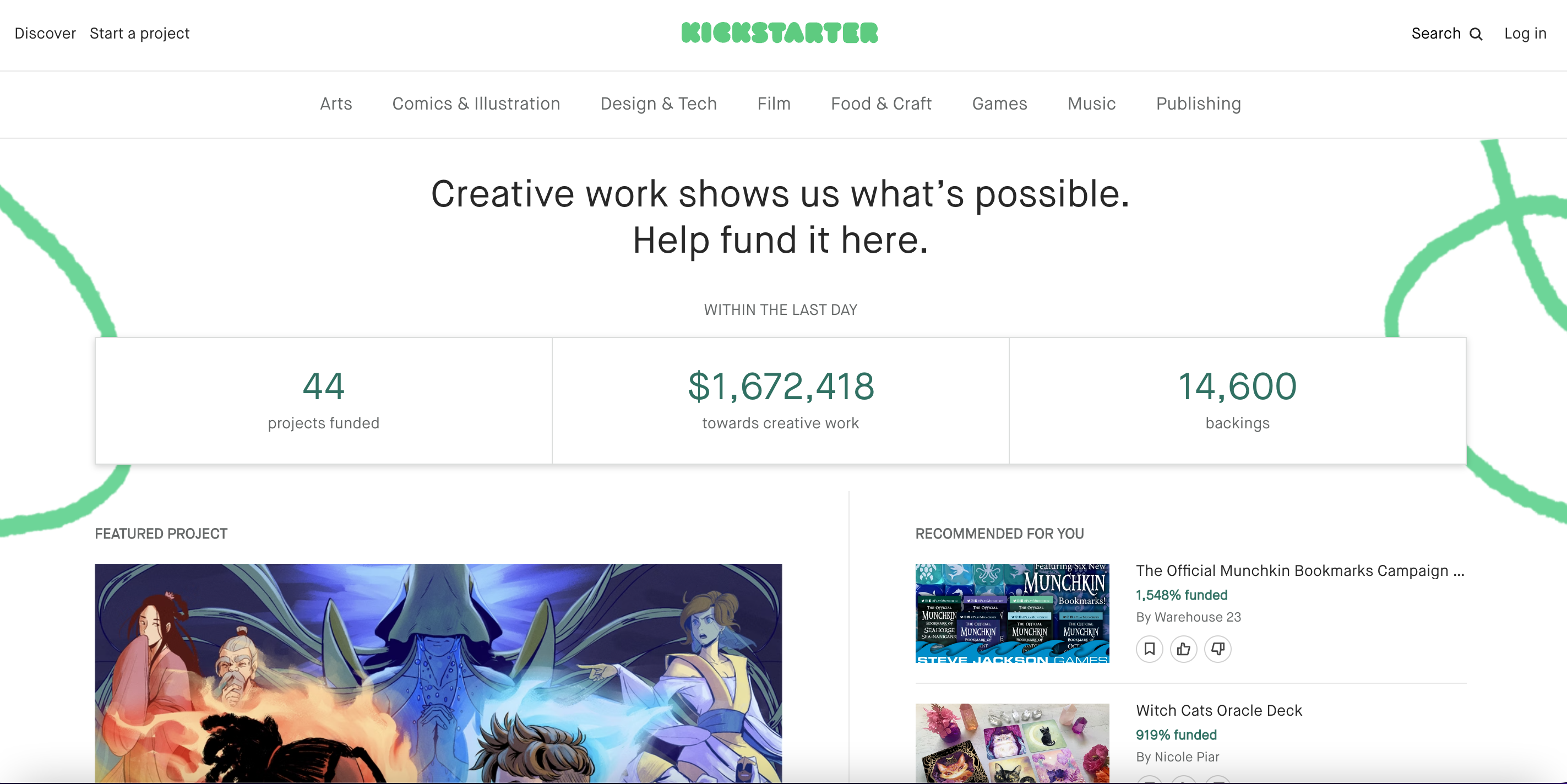 Kickstarter is an online platform that allows people to receive crowdfunding from the public to get a project completed. It is designed for those who are looking to fund a one-time project. It does not provide a steady reliable income for creators. Creators ought to use this in tandem with other membership platforms as a way to create one-time projects but should not rely on Kickstarter as a means to ensure sustainability. 
All campaigns posted to Kickstarted have been pre-screened very carefully before they get approved by the platform. If the public is not funding your campaign, you will not earn anything from it, but you will not be charged unless you have met your goal. 
Kickstarter pros and cons
| Pros | Cons |
| --- | --- |
| Can generate free attention | One-time projects, no recurring revenue |
| Free until you reach goal | Crowdfunding, not a marketplace |
| Easy to use interface | All or nothing |
Kickstarter plans and pricing
Users will only be charged a fee if the projects get successfully funded, reaching your goal. There will be a 5% Kickstarter fee and processing fees between 3% and 5%. If you do not reach your funding goal in time, you will not be charged anything.
9. Indiegogo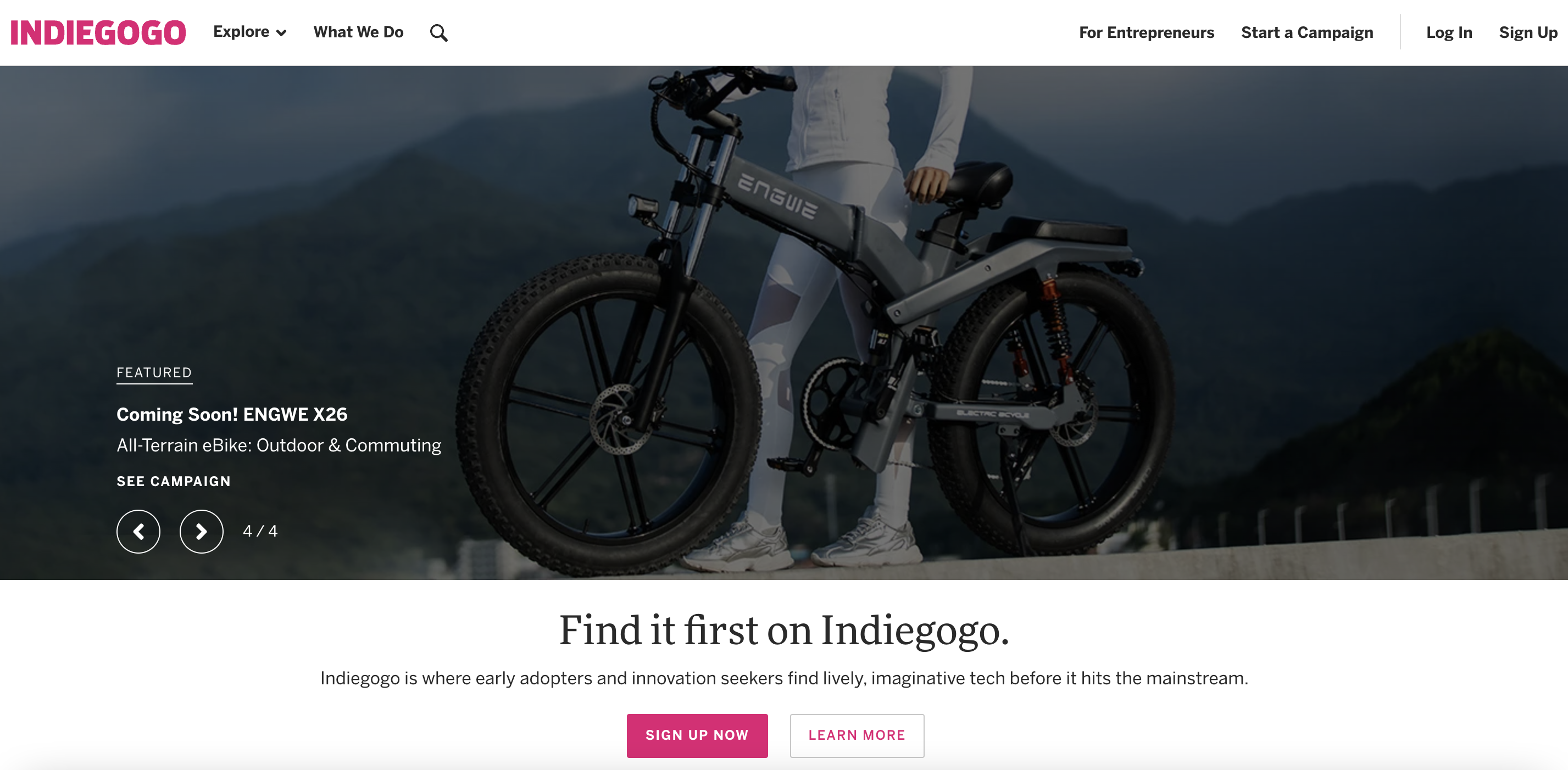 IndieGoGo is another crowdfunding platform that allows users to receive funding from the public for a large variety of projects. What sets this platform apart from a site like Kickstarter is that IndieGoGo does not screen everyone who signs up to create a new campaign and allows you to keep the funds raised even if you do not reach your goal.
You are still given the option to set it up and will only get the money if the goal is met, the choice is up to you. Campaigns on IndieGoGo can stay live for up to 120 days, giving you more time to market your campaign than most crowdfunding platforms.
Indiegogo pros and cons
| Pros | Cons |
| --- | --- |
| Do not need to meet the goal to receive funds | Lesser-known crowdfunding platform |
| No pre-screening | Fees can get pricey |
| You can post products that people can buy directly from you |   |
Indiegogo plans and pricing
Indiegogo will charge a 5% platform fee on all funds you have raised for the campaign. These fees get calculated and deducted from your raised funds, not your set goal amount. You will also be charged a processing fee that depends on your currency and location.
10. Liberapay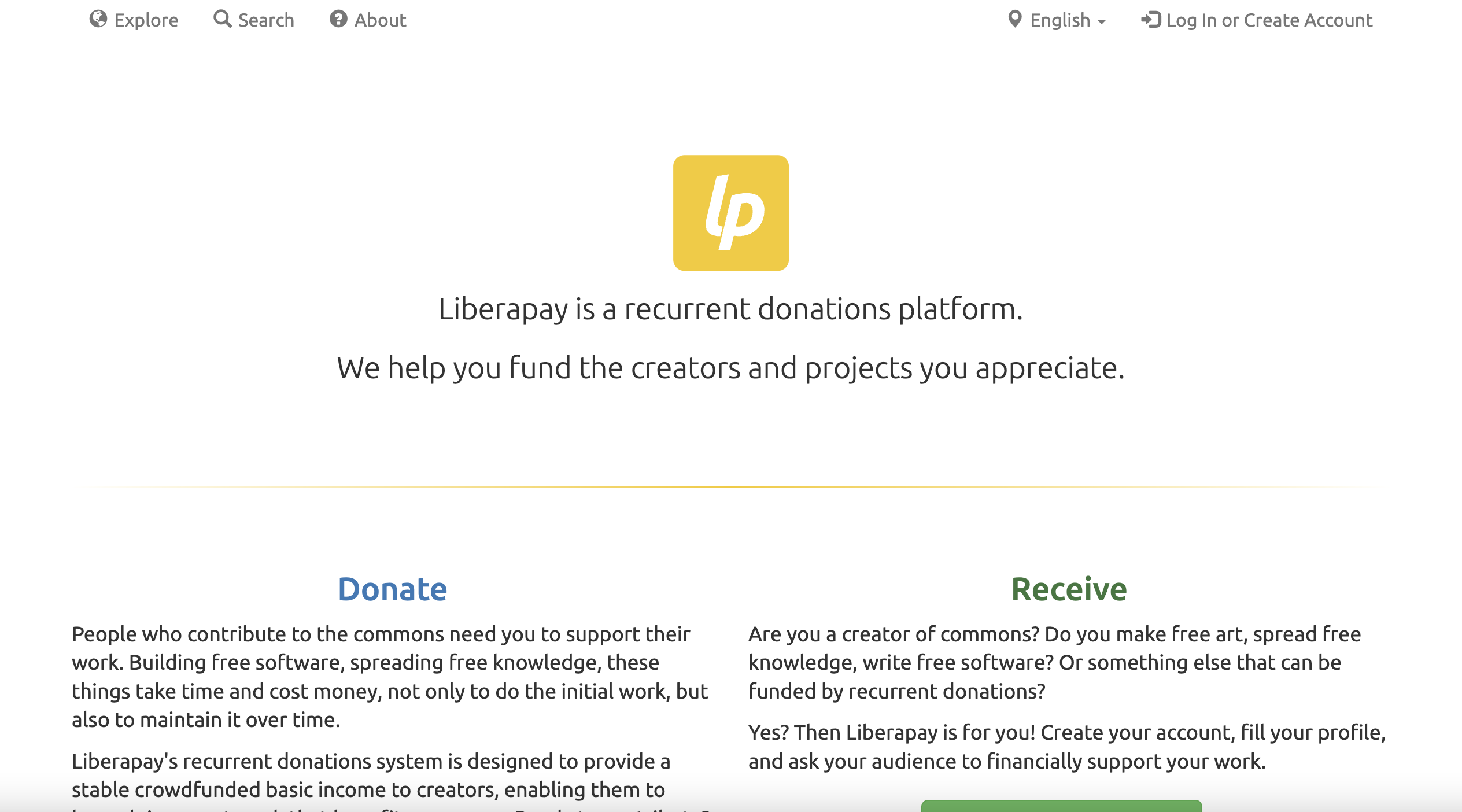 Liberapay is an online platform designed for reoccurring donations from the community. Creators can simply create a profile that explains what they do, why they would like to receive support, and what they will use this money for then reach out to their audience.
This is similar to the way Patreon operates but with Liberapay, you have no obligation to give rewards to your donors.
Liberapay pros and cons
| Pros | Cons |
| --- | --- |
| No platform fees | Lesser-known platform, harder to get exposure |
| No obligations for rewards |   |
| Multiple languages supported |   |
11. Gumroad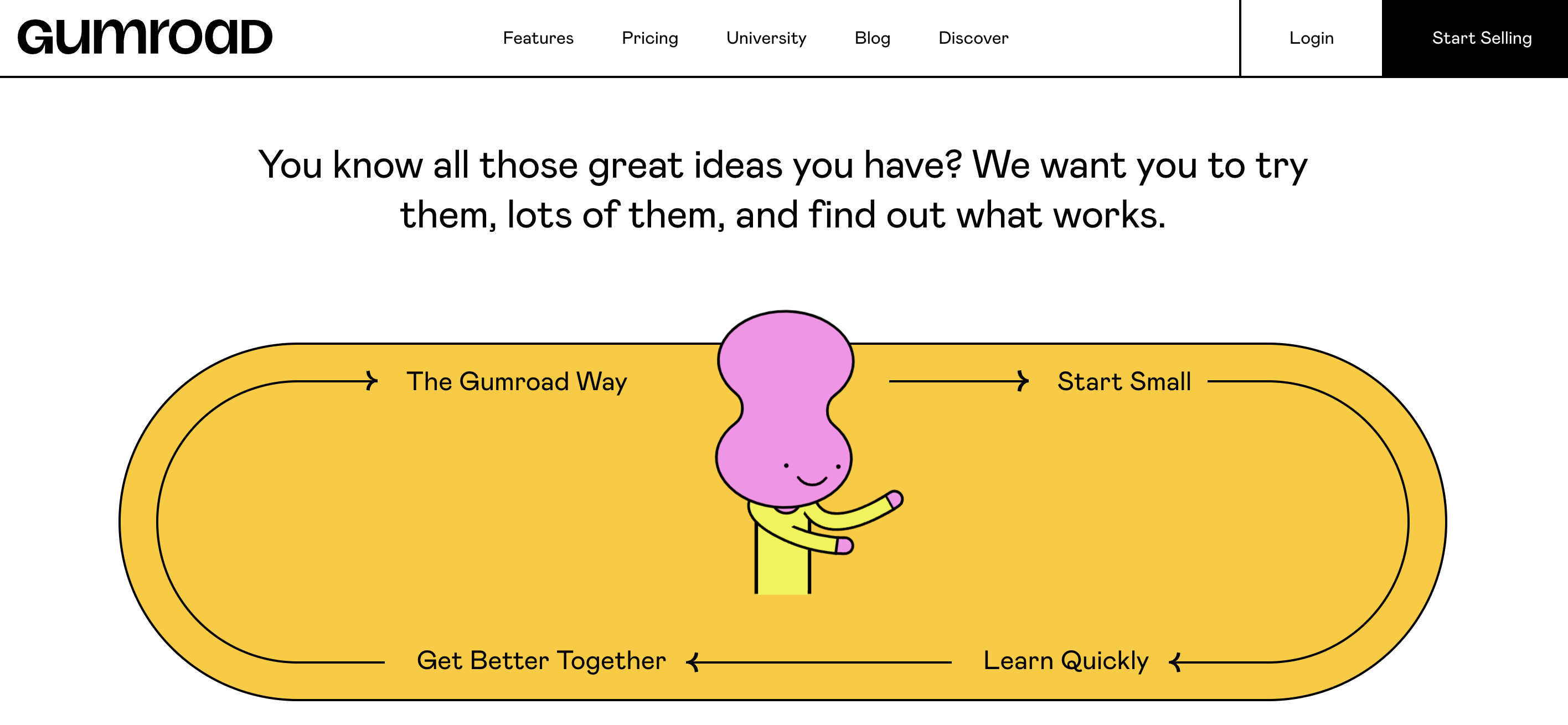 Gumroad is a self-publishing digital marketplace designed for online creators to sell their digital products and services like online courses, ebooks, music, and much more. This unique platform provides a simple and transparent marketplace for creators to safely sell their work.
Online creators can set up a profile on Gumroad and begin posting work to their portfolio so that visitors can see what they are offering. From here, consumers can select the work they want to order from them and when it has been paid, the consumer will receive a link containing a download for the digital product. Consumers can also order services on Gumroad for more personalized and custom Work.
Gumroad has a fairly new feature that allows creators to offer a monthly subscription for access to their work which is similar to the way Patreon is set up.
Gumroad pros and cons
| Pros | Cons |
| --- | --- |
| Accepts credit cards and Paypal | No trial offers |
| Get started for free | Email support only |
| One time, subscription, & payment plan option |   |
Gumroad plans and pricing
Gumroad takes less of a percentage of what you earn based on the income milestones. You have hit while selling on the platform. This means that the more income you are receiving from your customers, the less of a percentage that Gumroad takes from you. Below is a quick overview of these milestones.
| Earning Milestone | % of Earnings Paid to Gumroad |
| --- | --- |
| $0 | 9% |
| $1,000 | 7% |
| $10,000< | 5% |
| $100,000 | 3% |
| $1,000,000 | 2.9% |