Today, we're shipping a feature that helps you automate early releases when they become public.
Creators are used to enduring lengthly manual workflows to manage early access for monthly subscribers across various platforms. Today, we're shipping an exciting new release system that will automate these release workflows.
This system was designed based on feedback from creators. Thanks to them, we've built the most versatile release system around, all while keeping it simple to understand and use.

Under the visibility tab, you can now setup your release options. We make it easy to decide if you want to do an early release, or go straight to final release. The summary section explains the options you picked in natural language.
How do early releases work?
This is the main new addition — managing early access for subscribers. We make it so you can early release now to any given tier of subscriber and above, or schedule the early release at a future date. When something is an early release, you then have to set the rules for the final release.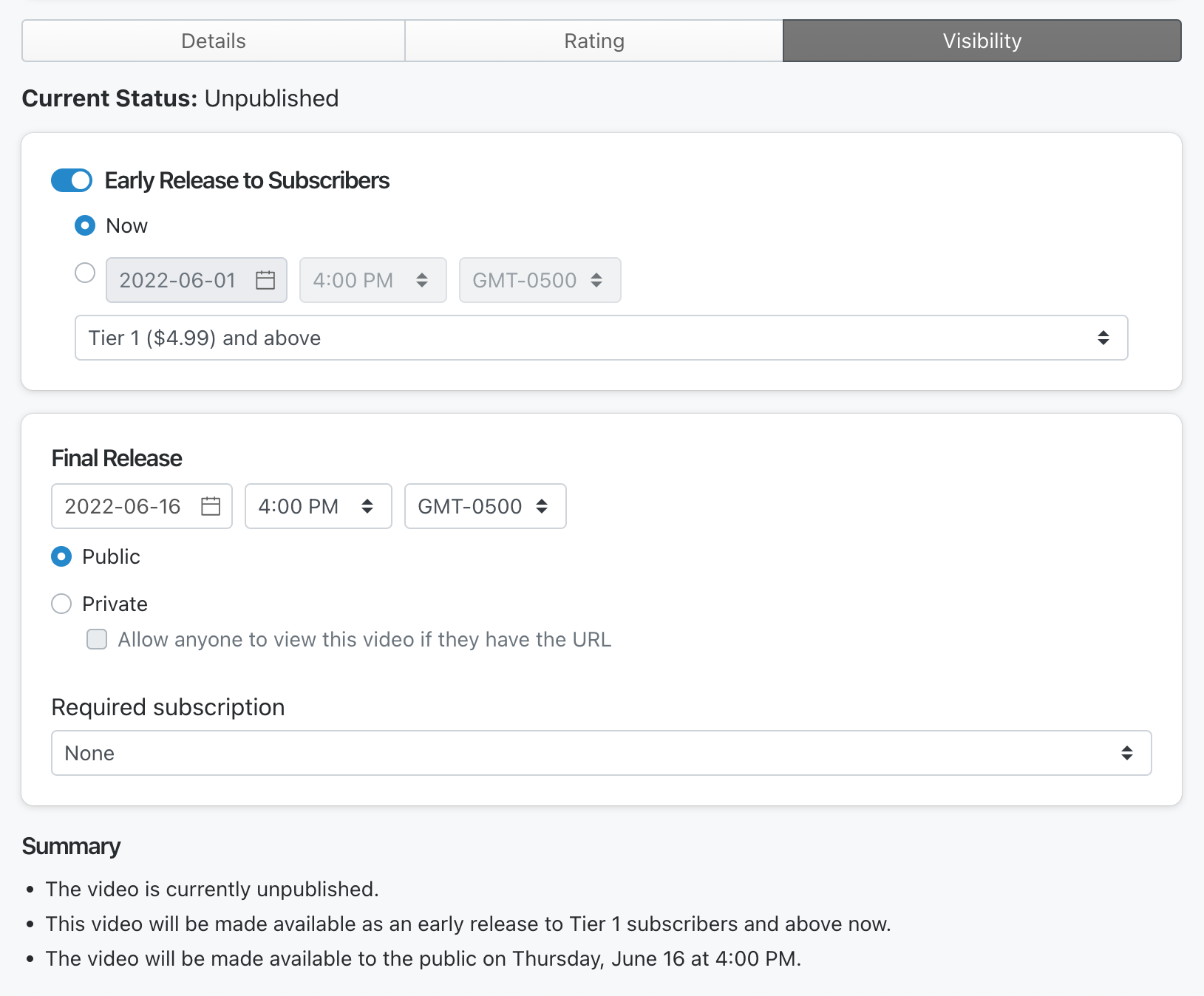 How do final releases work?
The final release can be any time in the future after the early release is published.
Typically, you would make the final release available with no tier requirement. You may however make the final release available at a lower tier. Example: early access for tiers 5+, and final release is tier 3+.
If you never set the early release option, you can go straight to final release and the system works much like before.